Blazer M2
Blazer M2/M3 Competition winches were awarded the Taiwan Excellence 2021.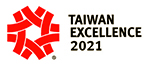 Twin 8.0 hp 12V series wound motors for the ultimate in power and high speed line pull.
Two submersible sealed contactors w/silver-alloy contact pads for proven reliability in extreme conditions.
Rugged 3 stage spur gear train for maximum durability in competition use.
Dual braking system includes ratchet brake inside the gear box cover and air actuated brakes at each motor.
Air actuated clutch for driver controlled free spool allowing rapid rope pay-out.
Upgradable to the triple motor M3 with a bolt-on kit.
Long drum version available to hold up to 60m (197ft) of rope.
Retrieval speed of up to 70 mpm (229.7 fpm).
Standard 33.6:1 gear ratio with optional 28:1 and 41.5:1 gear sets available.